A common objection to MOND is that it does not entirely reconcile the mass discrepancy in clusters of galaxies. This can be seen as an offset in the acceleration scale between individual galaxies and clusters. This is widely seen as definitive proof of dark matter, but this is just defaulting to our confirmation bias without checking if it is really any better: just because MOND does something wrong doesn't automatically mean that LCDM does it right.
I do see clusters as a problem for MOND, and there are some aspects of clusters that make good sense in LCDM. Unlike galaxies, cluster mass profiles are generally consistent with the predicted NFW halos (modulo their own core problem). That's not a contradiction to MOND, which should do the same thing as Newton in the Newtonian regime. But rich clusters also have baryon fractions close to that expected from cosmology. From that perspective, it looks pretty reasonable. This success does not extend to lower mass clusters; in the plot above, the low mass green triangles should be higher than the higher mass gray triangles in order for all clusters to have the cosmic baryon fraction. They should not parallel the prediction of MOND. Within individual clusters, baryons are not as well mixed with dark matter as expected: they tend to have too much unseen mass at small radius, which is basically the same problem encountered by MOND.
There are other tests, one of which is the growth of clusters. Structure is predicted to form hierarchically in LCDM: small objects form first, and pile on to make bigger ones, with the largest clusters being the last to form. So there is a test in how massive a cluster can get as a function of redshift. This is something for which LCDM makes a clear prediction. In MOND, my expectation is that structure forms faster so that massive objects are in place at higher redshift than expected in LCDM. This post is mostly about clusters in LCDM, so henceforth all masses will be conventional masses, including the putative dark matter.
Like so many things, there is a long history to this. For example, in the late '90s, Megan Donahue reported a high temperature of ~ 12 keV for the intracluster gas in the cluster MS1054-0321. This meant that it was massive for its redshift: 7.4 x 1014 h-1 M☉ (dark matter and all) at z = 0.829, when the universe was only about half its current age. (Little h is the Hubble constant in units of 100 km/s/Mpc. Since we're now pretty sure h < 1, the true mass is higher, more like 1015 M☉.) That's a lot of solar masses to assemble in the available time. In 1997, this was another nail in the coffin of SCDM, which was already a zombie theory by then. But the loss of Ωm = 1 was still raw for some people, I guess, because she got a lot of grief for it. Can't be true! Clusters don't get that big that early! At least they shouldn't. In SCDM.
Structure formation in SCDM was elegant in that in continues perpetually: as the universe expands, bigger and bigger structures continue to form; statistically, later epochs look like scaled-up versions of earlier epochs. In LCDM, this symmetry is broken by the decline in density as the universe expands. Consequently, structure forms earlier in LCDM: the action has to happen when there is still some density to work with, and the accelerated expansion provides some extra time (what's a few billion years among cosmologists?) for mass to get together. Consequently, MS1054-0321 is not problematic in LCDM.
The attitude persisted, however. In the mid-'00s, Jim Schombert and I started using the wide field near-IR camera NEWFIRM to study high redshift clusters. Jim had a clever way of identifying them, which turned out not to be particularly hard, e.g., MS 1426.9+1052 at z = 1.83. This is about 10 Gyr ago, and made the theorists squirm. That didn't leave enough time for a cluster to form. On multiple occasions I had the following conversation with different theorists:
me: Hey, look at this clusters at z = 1.8.

theorist: That isn't a cluster.

me: Sure it is. There's the central galaxy, which contains a bright radio source (QSO). You can see lots of other galaxies around it. That's what a cluster looks like.

theorist: Must be a chance projection.

me: There are spectra for many of the surrounding galaxies; they're all at the same redshift.

theorist: …

me: So… a cluster at z = 1.8. Pretty cool, huh?

theorist: That isn't a cluster.
This work became part of Jay Frank's thesis. He found evidence for more structure at even higher redshift. A lot of this apparent clustering probably is not real… the statistics get worse as you push farther out: fewer galaxies, worse data. But there were still a surprising number of objects in apparent association up to and beyond z > 5. That's pretty much all of time, leaving a mere Gyr to go from the completely homogeneous universe that we see in the CMB at z = 1090 to the first stars around z ~ 20 to the first galaxies to big galaxies to protoclusters – or whatever we want to call these associations of many galaxies in the same place on the sky at the same redshift.
Jay did a lot of work to estimate the rate of false positives. Long story short, we expect about 1/3 of the protoclusters he identified to be real structures. That's both bad and good – lots of chaff, but some wheat too. One thing Jay did was to analyze the Millennium simulation in the same way as the data. This allows us to quantify what we would see if the universe looked like an LCDM simulation.
The plot below shows the characteristic brightness of galaxies at various redshifts. For the pros, this is the knee in the Schechter function fit to the luminosity distribution of galaxies in redshift bins. We saw the same thing in protoclusters and in the field: galaxies were brighter than anticipated in the simulation. Between redshifts 3 < z < 4, the characteristic magnitude is expected to be 23. That's pretty faint. In the data, it's more like 21. That's also faint, but about a factor of 6 brighter than they should be. That's a lot of stars that have formed before they're supposed to, in galaxies that are bigger than they should yet be, with some of them already clustering together ahead of their time.
This has been the observer's experience. Donahue wasn't the first, and Franck won't be the last. Every time we look, we see more structure in place sooner than had been expected before it was seen. I don't hear people complaining about our clusters at z = 1.8 anymore; those have been seen enough to become normalized. Perhaps they have even been explained satisfactorily. But they sure weren't expected, much less predicted.
So, just how big can a cluster get? Mortonson et al. (2011) set out to answer this question. The graph below shows the upper limit they predict for the most massive cluster in the universe as a function of redshift. This declines as redshift increases because we're looking back in time; high redshift clusters haven't had time time to assemble more mass than the upper most line. They project this into what would be discovered in an all-sky survey, and more realistic surveys of finite size. Basically nothing should exist above these lines.
Their prediction was almost immediately put to the test by the discovery of El Gordo, a big fat cluster at z = 0.87 reported by Menanteau et al. (2012), who published the X-ray image above. It is currently the record holder for the most massive known object that is thought to be gravitationally bound, weighing in at 2 or 3 x 1015 M☉, depending on who you ask. That's about a thousand Milky Ways, plus a few hundred Andromedas. Give or take.
El Gordo straddles the uppermost line in the graph above. A naive reading of the first mass estimate suggests that it's roughly a 50/50 proposition whether the entire observable universe should contain exactly one El Gordo. However, El Gordo was discovered in something less than a full sky survey. The appropriate comparison is to the green line, which El Gordo clearly exceeds – by about 3 sigma. This is the case for both of the illustrated mass estimates as the high mass point has a larger error bar. They both exceed the green line by a hair less than 3 sigma. Formally, this means that the chance of finding El Gordo in our universe is only a few percent.
A few percent is not good. Neither is it terrible – I've often commented here on how the uncertainties are larger than they seem. This is especially true of the tails of the distribution. So maybe a few percent is pessimistic; sometimes that's how the dice roll. On the other hand, the odds aren't better than 10%: El Gordo is not likely to exist however we slice the uncertainties. Whether we should be worried about it is just a matter of how surprising it is. A similar situation arises with the collision velocity of the Bullet cluster, which is either absurdly unlikely (about 1 chance in 10 billion) or merely unusual (maybe 1 in 10). So I made the above plot by adding El Gordo to the predictions of Mortonson et al., and filed it away under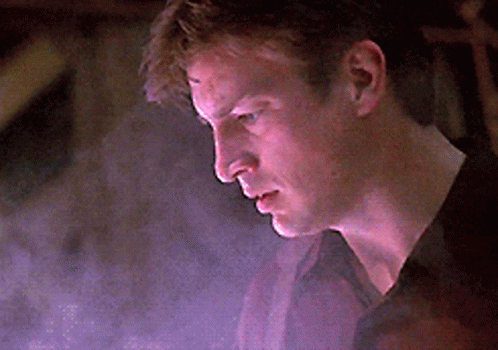 ---
Recently, Elena Asencio, Indranil Banik, and Pavel Kroupa have made a more thorough study. They have their own blog post, so I won't repeat the technical description. Basically, they sift through a really big LCDM simulation to find objects that could be (or become) like El Gordo.
The short answer is that it doesn't happen, similar to big voids. They estimate that the odds of El Gordo existing are a bit less than one in a billion. I'm sure one can quibble with details, but we're not going to save LCDM with factors of two in a probability that starts this low. El Gordo just shouldn't exist.
The probability is lower than in the graph above because it isn't just a matter of mass. It is also the mass ratio of the merging clumps (both huge clusters in their own right), their collision speed, impact parameter, and morphology. As they are aware, one must be careful not to demand a perfect match, since there is only one reality. But neither is it just a matter of assembling mass; that understates the severity of the problem. This is where simulations are genuinely helpful: one can ask how often does this happen? If the answer is never, one can refine the query to be more lenient. The bottom line here is that you can't be lenient enough to get something like El Gordo.
Here is their money plot. To be like El Gordo, an object would have to be up on the red line. That's well above 5 sigma, which is the threshold where we traditionally stop quibbling about percentiles and just say Nope. Not an accident.
In principle, this one object falsifies the LCDM structure formation paradigm. We are reluctant to put too much emphasis on a single object (unless it is the bullet cluster and we have clickbait to sell) as its a big universe, so there can always be one unicorn or magnetic monopole somewhere. Ascencio et al note that a similar constraint follows for the Bullet cluster itself, which also should not exist, albeit at a lower significance. That's two unicorns: we can't pretend that this is a one-off occurrence. The joint probability of living in a universe with both El Gordo and the Bullet cluster is even lower than either alone.
Looking at Ascencio's figure, it strikes me as odd not only that we find huge things at high redshift, but also that we don't see still bigger objects at low redshift. There were already these huge clusters ramming into each other when the universe had only expanded to half its present size. This process should continue to build still bigger clusters, as indicated by the lines in the plot. The sweet spot for finding really massive clusters should be about z = 0.5, by which time they could have reached a mass of nearly 1016 M☉ as readily (or not!) as El Gordo could reach its mass by its observed redshift. (The lines turn down for the largest expansion factors/lowest redshifts because surveys cover a fixed area on the sky, which is a conical volume in 3D. We reside at the point of the cone, and need to see a ways out before a volume large enough to contain a giant cluster has been covered.)
I have never heard a report of a cluster anywhere near to 1016 M☉. A big cluster is 1015 M☉. While multiple examples of clusters this big are known, to the best of my knowledge, El Gordo is the record holding Fat One at twice or thrice that. The nearest challenger I can readily find is RX J1347.5-1145 at z=0.451 (close to the survey sweet spot) weighing in at 2 x 1015 M☉. Clusters just don't seem to get bigger than that. This mass is OK at low redshift, but at higher z we shouldn't see things as big as El Gordo. Given that we do see them at z = 0.87 (a = 0.535), why don't we see still bigger ones at lower redshift? Perhaps structure formation saturates, but that's not what LCDM predicts. If we can somehow explain El Gordo at high z, we are implicitly predicting still bigger clusters at lower redshift – objects we have yet to discover, if they exist, which they shouldn't.
Which is the point.
---
The image featured at top is an X-ray image of the hot gas in the intracluster medium of El Gordo from NASA/CXC/Rutgers/J. Hughes et al.